Tim Hortons is a Canadian fast food restaurant chain that was founded in 1964 by Canadian hockey player Tim Horton and businessman Ron Joyce. Since then, it has become an iconic brand in Canada, known for its coffee, donuts, and other fast food items. It has also expanded internationally, with locations in the United States, United Arab Emirates, and other countries.
Tim Hortons holds a special place in the hearts of many Canadians, who see it as a symbol of Canadian culture and identity. Its branding and marketing campaigns have often played on this connection, emphasizing the company's roots in Canadian sports and culture.
One aspect of Tim Hortons that fans often discuss is its menu items, which have evolved over the years to reflect changing tastes and trends. However, as with any fast food chain, there have been several menu items that were discontinued, much to the disappointment of many fans.
In this article, we will take a closer look at some of the most popular discontinued Tim Hortons menu items, exploring the reasons why they were taken off the menu and what fans had to say about their absence. From classic donuts to specialty drinks, we'll remember the items that were once fan favorites but are no longer available.
Discontinued Tim Hortons Menu Items
Which classic donut should @TimHortons bring back? 🇨🇦🍩🍁 pic.twitter.com/LUGXqryRQG

— Canuckle 🇨🇦 (@CanuckleGame) April 11, 2023

Tim Hortons has introduced and discontinued several food items over the years. Some of these items have left a lasting impression on fans, who still remember them fondly. Here are some of the most popular discontinued food items:
The Dutchie – A classic yeast donut that was a staple at Tim Hortons for many years. It had a sweet glaze and was filled with raisins.
Blueberry Bagel – A bagel with blueberries mixed in the dough, giving it a sweet and fruity flavor.
English Toffee – A donut filled with toffee-flavored cream and topped with chocolate and almonds.
Walnut Crunch – A donut filled with a walnut mixture and topped with caramel icing and walnuts.
Cherry Stick – A long, rectangular pastry filled with cherry filling and topped with icing.
Extreme Italian Sandwich – A sandwich made with pepperoni, ham, Genoa salami, provolone cheese, lettuce, tomato, and Italian dressing on a ciabatta bun.
Orange Twist – A flaky pastry filled with orange filling and twisted into a knot shape.
Chocolate Eclair – A long, rectangular pastry filled with custard and topped with chocolate icing.
Blueberry Fritter – A donut-like pastry filled with blueberry filling and topped with glaze.
Chocolate Sour Cream Glazed – A chocolate donut with a sour cream glaze.
While all of these items were popular with Tim Hortons customers, they were eventually discontinued for various reasons. Some items were not selling well, while others were too complicated to make or were replaced by newer items. Regardless of the reasons, many fans still miss these classic Tim Hortons menu items.
Discontinued Beverage Items
Tim Hortons has also discontinued several popular beverage items over the years. Here are some of the most beloved discontinued drinks:
Maple Iced Cappuccino – A seasonal iced cappuccino made with maple syrup.
Raspberry Frozen Lemonade – A refreshing summer drink made with raspberry syrup and lemonade.
Gingerbread Latte – A warm latte with gingerbread flavoring and whipped cream.
Caramel Truffle Hot Chocolate – A hot chocolate made with caramel truffle syrup and topped with whipped cream and chocolate shavings.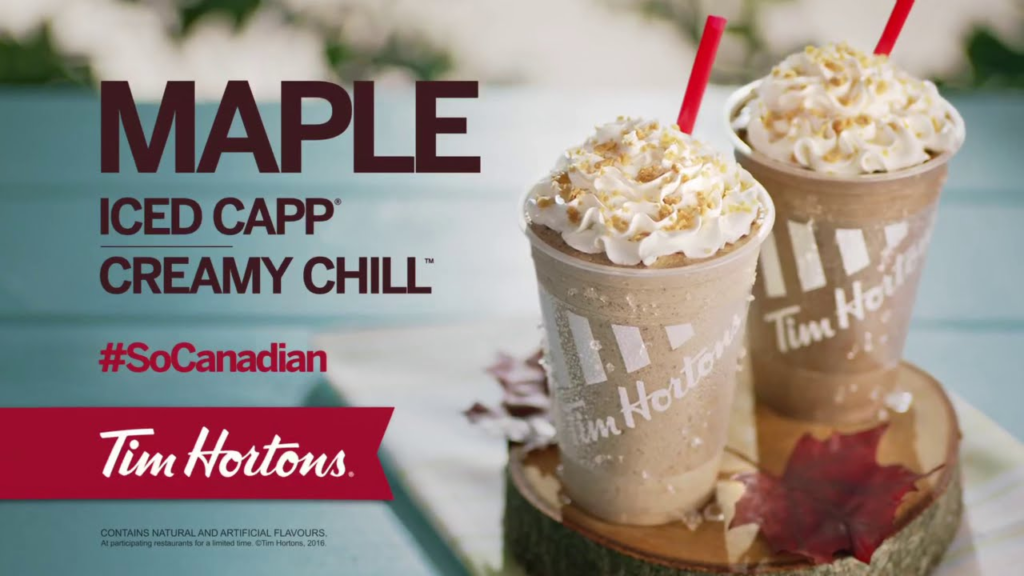 Despite their popularity, all of these drinks have been discontinued. Some were only available seasonally, while others were removed from the menu permanently. In many cases, the reason for their discontinuation was to make room for new menu items or to simplify the menu.
However, this hasn't stopped fans from reminiscing about their favorite Tim Hortons drinks. Some fans have even created copycat recipes to try to recreate the taste of these discontinued drinks at home. While Tim Hortons may continue to introduce new drinks, these discontinued beverages hold a special place in the hearts of many fans.
Also, Check
Fan Reactions to Discontinuations
Tim Hortons has a passionate following, particularly in Canada where it is seen as an iconic brand. As a result, fans can be very vocal about their opinions on menu changes, especially when it comes to discontinued items. Many fans have taken to social media to express their disappointment and nostalgia for their favorite Tim Hortons foods and drinks that have been taken off the menu.
On platforms like Twitter and Instagram, fans often share photos and memories of the discontinued items, using hashtags like #BringBackTheDutchie or #RIPMapleIcedCappuccino to express their sentiments. Some fans have even started petitions or written open letters to Tim Hortons, urging the company to bring back their favorite items.
In some cases, fans have taken matters into their own hands by creating copycat recipes or DIY hacks to recreate the taste of their beloved discontinued items at home. These recipes often go viral on social media, further demonstrating the passion that fans have for Tim Hortons and its menu items.
While Tim Hortons has introduced new menu items and innovations over the years, the discontinued items still hold a special place in the hearts of many fans. Their passionate reactions to these changes demonstrate the strong connection that people have to this Canadian institution.